25 January 2017, an international conference "Baltic Alliance for Apprenticeships for Innovative Vocational Education and Training" (BAfA for Innovative VET) took place at the hotel "Radisson Blu Hotel Latvia". Read the rest of this entry »
---
On 27 October 2016, the Ministry of Education and Science organized an international conference "Quality in non-formal adult education. EPALE Launch –
Integration of Adult Education of Latvia into European Adult Education Movement (EPALE)" where professionals and experts in adult education evaluated the situation in adult learning in Latvia and analysed the experience of other European countries in organizing adult education.
Read the rest of this entry »
---
From April 2016, the State Education Quality Service as the Latvian national coordinator of the European Quality Assurance Reference Framework for Vocational Education and Training (EQAVET) is implementing the Erasmus+ project "Indicators of European Quality Assurance Framework for Vocational Education and Continuing Vocational Education and Their Implementation".
Read the rest of this entry »
---
On 22 January 2013, the government approved the project of Cabinet Regulations "Regulations on implementing the second project selection round of the Action Programme "Infrastructure and Services" supplement 3.1.1.1. activity "Modernisation of education facilities and improvement of infrastructure for implementing vocational education programmes"", which was elaborated by the Ministry of Education and Science.
---
State Education Development Agency has announced the results of project competition dealing with introducing innovations in education for 2012. In the competition 24 digitalization projects have been approved and will be implemented in practice. Among the winners there are two vocational education establishments – Riga State Technical School (Rīgas Valsts tehnikums) with the project "Development of integrated learning aids in vocational education" and Ogre State Technical School (Ogres Valsts tehnikums) with the project "Interactive way towards culturology". The projects may be commenced already since 3 September 2012.
---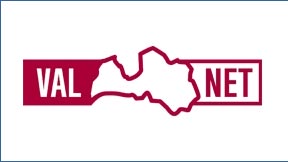 In March 2012, the EU Lifelong Learning Programme KA1-ECETA2 project "An integrated system for the recognition of non-formal learning: the establishment of the national cooperation network" (Val-Net) was initiated, and its activities will conclude on 28 February 2013.
---