On 25-26 April 2018 in Kipsala Exhibition Center mastery competition for young professionals "SkillsLatvia 2018" was held by the State Education Development Agency (SEDA). During the competition there were announced 60 winners in 20 different professional skill contests, two of them took place in Jelgava – a city in the central part of Latvia.
---
WorldSkills 2017 competition is considered the most comprehensive event in the history of the competition's existence. For the first time it was held in the Near East, Abu Dhabi, United Arab Emirates from 14th to 19th of October. During the four days eight young people from Latvia presented their skills in the competition of 1300 participants.
---
From 20 to 22 April 2017, Kipsala International Exhibition Centre (Riga) under the slogan "The doer wins!" held the first national competition for young professionals SkillsLatvia 2017, organized by the State Education Development Agency (SEDA). Read the rest of this entry »
---
The largest and most prestigious European vocational skills competition for young professionals EuroSkills 2016 was held in Gothenburg, Sweden, from 1 to 3 December. In total, 490 participants from 28 countries competed in 35 professions. Read the rest of this entry »
---
On October 8-13 (2012), in Ohrid, Macedonia 25th Annual Conference of the European Association of Hotel and Tourism Schools (AEHT) was held engaging more than 600 participants from 30 countries. During the conference skills competitions for vocational education students were arranged in eight disciplines. Latvia was represented by seven students: four from Riga Food Producers Vocational School (Rīgas Pārtikas ražotāju vidusskola) and three students from Kuldiga Technology and Tourism Vocational Secondary School (Kuldīgas Tehnoloģiju un tūrisma profesionālā vidusskola).
---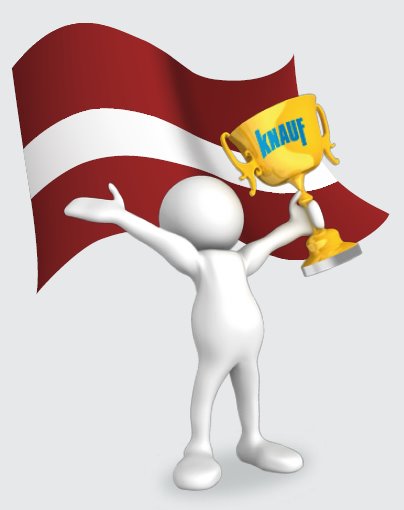 On 5-8 June 2012, the 12th international vocational education students' skill competition "Knauf Junior Trophy 2012" was held at Riga Secondary School of Arts and Crafts in Riga, Latvia. This event is targeted at vocational education students of construction dry structure sector. In the contest, for the second year in a row the Latvian team – students Aleksandrs Pasečniks and Staņislavs Stankevičs (teacher Aleksandrs Boginskis) from the Daugavpils Vocational Secondary School of Builders – won the first place in the competition of 15 countries, and as a prize, they received tablet PCs. The 2nd and 3rd places were gained by the Lithuanian and Austrian teams accordingly.
---
The annual skills competition "Chair 2012" for the Latvian vocational education students in woodworking sector was held on 4-9 June in Riga (Latvia). This competition which was arranged by the National Centre for Education.
---
During the international education opportunity exhibition "School 2012" (March 1-4), the National Centre for Education arranges the skills competition "Young Professional 2012" for the vocational education students of Latvia. The event will occur in Kipsala International Exhibition Centre located in Riga, Latvia. This year in 26 competitions 180 students from 50 vocational education establishments will participate.
---
On January 19-20 (2012), annual Business plan competition for students of the Latvian vocational education establishments was held in Laidzes Vocational Upper-Secondary School, in Talsi County (western part of Latvia). The event was arranged by the National Centre for Education. The 1st place winners of this competition were Evita Naktiņa and Rūta Rutkupe, students of Jēkabpils Agrobusiness College for the work Saimniecīšu centrs, Ltd (in English – Centre of Little Housekeepers) (teacher Valda Kalniņa).
---